VAIL, Colo. — Vail's rebate program for electric bikes will distribute about $5,500 before the end of 2023, the town announced Monday afternoon.
The e-bike rebate program was implemented in May 2023 in an effort to make e-bike ownership more accessible to residents and Vail employees.
Since May 1, 32 rebates — which equates to about $9,500 — have been issued. An additional $5,500 will be distributed before the end of the year, the town said.
This effort, like many others around the state, stemmed from a goal to reduce greenhouse gas emissions. Specifically, the Climate Action Plan for Eagle County has a goal of reducing these kinds of emissions 25% by 2025, 50% by 2030, and 80% by 2050. That plan was developed in 2016 by more than 30 stakeholders and updated in 2020. It was adopted by the Town of Vail in 2018.
According to the latest energy inventory for Eagle County, which is from 2021, Eagle County's total greenhouse gas emissions from that year totaled 1.37 million metric tons of carbon dioxide equivalent. The largest emitting sector was passenger vehicles, especially SUVs and trucks, the report found.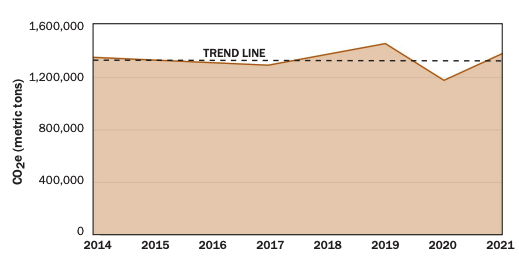 Part of the Climate Action Plan for Eagle County also includes creating a community-wide mobility system to support bike infrastructure, like connected bike commuting paths and lanes.
Any Vail resident and town employee is eligible for these e-bike rebates, as long as they agree to use the e-bike as a means of transportation to replace miles in a car. Only one rebate is available per person, and two per household. They are available on a first-come, first-served basis.
Click here to read the more detailed criteria to apply for these rebates. The application is available online here.
Colorado launched a statewide e-bike rebate program in mid-August. This program randomly chooses bicyclists after the application window opens instead of working as a first-come, first-served basis.
Colorado to launch new e-bike rebate program this summer. Here's how to qualify and save
Among other Colorado cities, Denver's e-bike rebate program will have one final round of 2023 rebates available starting Nov. 28.
Boulder recently launched its own e-bike voucher program and the city of Durango recently completed a similar program with hopes for more if additional funding is found.
---
The Follow Up
What do you want Denver7 to follow up on? Is there a story, topic or issue you want us to revisit? Let us know with the contact form below.