DENVER — Denver Public Schools (DPS) students will return to class Monday. School resource officers are also returning to 13 campuses.
After a March shooting and East High School, the Board of Education suspended a policy that removed school resource officers (SROs) from campuses and tasked Superintendent Alex Marrero with creating a safety plan. Under the plan, SROs will be placed at the district's comprehensive schools:
A SRO will be assigned to each of the following campuses:

East High School (two officers)
West High School
North High School
South High School
Manual High School
Thomas Jefferson High School
George Washington High School
Abraham Lincoln High School
John F. Kennedy High School
Montbello High School
Dr. Martin Luther King Jr. Early College
Northfield High School
Evie Dennis Campus
East High School will have two SROs because it is the largest high school in the district, DPS said.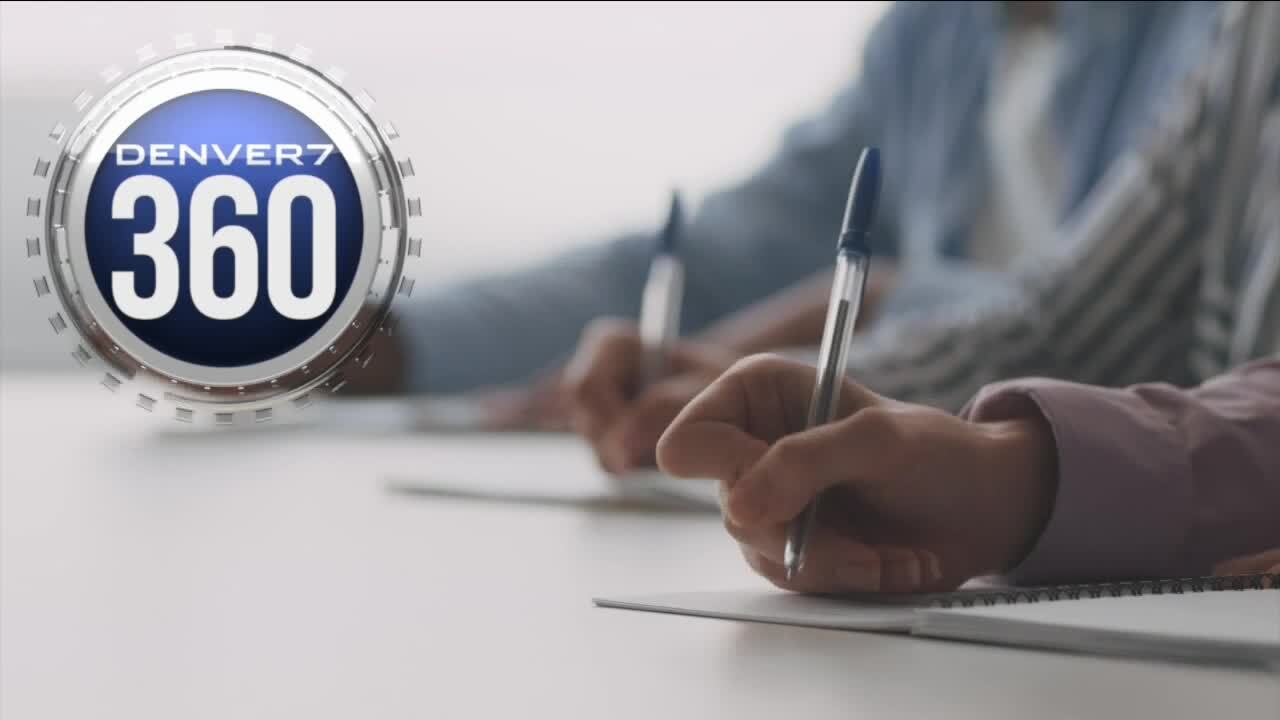 Denver7 360 | In-Depth News, Opinion
Questions remain as DPS students, school resource officers prepare to return
9:49 PM, Aug 17, 2023
Officer Tim Cueva is assigned to Thomas Jefferson High School, where he served as an SRO for 12 years.
"I just love it. It's a great opportunity for us to go out there and be a positive impact for kids," said Cueva.
After filling in as an SRO for the last few months of the 2022-2023 school year, Stephanie Reyes is now permanently assigned to the team. She will float between South High School, George Washington HS and Thomas Jefferson HS.
"I'm excited to be a part of this," said Reyes.
The return of SROs has concerned parents since last school year. Denver Police Chief Ron Thomas said SROs are not the end-all-be-all to safety, but called the officers a crucial safety component.
"Whether it's a fight among students or an individual who's brought some sort of dangerous object into school, I think it can be dealt with with a single officer in the school," said Thomas.
If a situation should escalate, Thomas said other Denver Police Department officers would be called in to assist.
Cueva said a big part of being an SRO is the emotional investment and trust you build with the students.
"They know who you are and if you're real. And I think the hardest to break through to usually end up being the kids that you have the most impact on," she said.
All SROs are sworn Denver police officers, meaning training starts in the police academy, where they learn de-escalation tactics and single officer active shooter training. They also train specifically to be an SRO.
"The NASRO training is a specific training for us, and they also involve other resources such as DPS and the administration," said Reyes.
Historically, the interactions between SROs and students of color have not been positive. Thomas said bias policing is something that's not tolerated within the police department or school district.
"I really don't foresee an issue going forward where we see a number of tickets or citations being issued to students of color," said Thomas.
Denver PD said one of the big programs its working on for the upcoming school year is what's called a three-day cooldown period. It's a grace period where a family can go home and talk about a situation that happened between their child and another student before deciding whether to press charges.
---
The Follow Up
What do you want Denver7 to follow up on? Is there a story, topic or issue you want us to revisit? Let us know with the contact form below.