DENVER — Supporters of fired McAuliffe International School principal Kurt Dennis plan to gather at the school Tuesday evening in protest of his termination.
Dennis was fired last week for what Denver Public Schools described as the "sharing of confidential student information in violation of state and federal laws."
Dennis's attorney, David Lane, claims Dennis was fired for voicing concerns about school safety during an interview with another local television station.
Lane said he would be filing a lawsuit against DPS over the firing.
Among the organizers of Tuesday's rally is Kwame Spearman, the former Tattered Cover CEO and Denver mayoral candidate who is running for a seat on the DPS board.
In an interview with Denver7, Spearman expressed concern about Dennis's firing.
"We should not be punishing our principals, our teachers, our administrators, for speaking out. Whistleblowers are an important part of society," he said. "Anyone who works for DPS should feel comfortable that they can use their First Amendment rights to speak truth to power whenever they need to."
Supporters of a fired DPS principal to hold a rally Tuesday night
He said the rally is meant to "show the district how much support Kurt Dennis has" and to "solicit DPS to reinstate him as principal" at McAuliffe, where he served for more than a decade.
In April, Dennis implemented a parent volunteer program to enhance security at McAuliffe International. The measure was in response to a string of violent incidents at schools, including the shooting of two deans at East High School in March.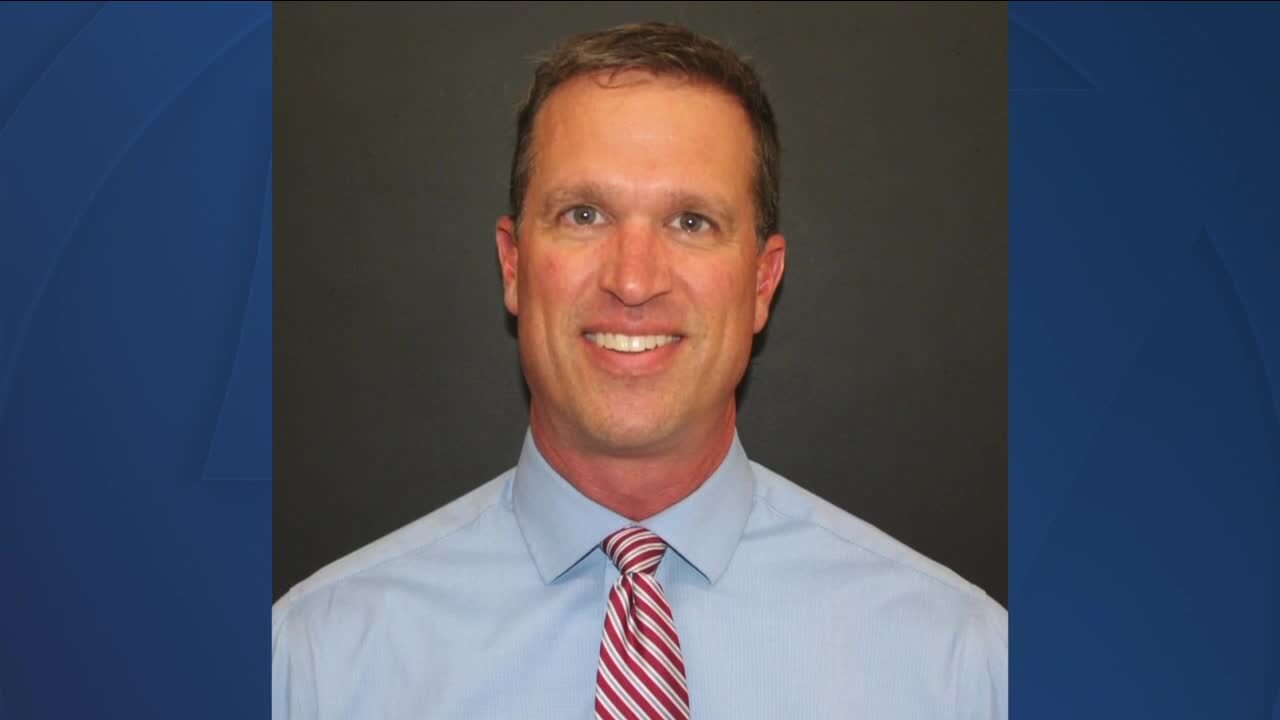 Local News
Parents share outrage after DPS fires McAuliffe International School principal
3:49 PM, Jul 07, 2023
Spearman is a graduate of Denver East High School and said the shooting at the school was part of the reason he entered the school board race.
Organizers in a press release Monday said "students, alumni, parents, faculty, and community leaders" would take part in Tuesday's rally.
Dennis, though, is not without his critics.
Vernon Jones, a former assistant principal in DPS, has argued that Dennis, in discussing pat-down searches in a media interview, violated both student privacy and student safety.
Let's not conflate the issues. 1) Raising concerns about safety or any policies and practices 2) Violating a student's right to privacy and therefore safety. Issue 1 should be able to be done without fear of retaliation, intimidation, or termination. Issue 2 is not something that…

— Vernon Jones Jr. (@PJones5280) July 7, 2023
Jones has been vocal on social media, claiming Dennis's firing has seen disproportionate outrage compared to issues impacting communities of color in the district. He cited a 2016 report that found several issues negatively impacting students and faculty of color in the district, including lack of qualified diverse teachers, disproportionate discipline and the "silencing" of African-Americans.
Some McAuliffe International parents have expressed other concerns over Dennis's leadership during his time leading the school. Other McAuliffe parents like Jenny Dahl say it's much bigger than this one incident.
"I have always really respected Kurt Dennis," Dahl said. "I think he's done a terrific job with that school. We've had a great experience there, but I don't pretend that that's the only experience people are having at McAuliffe."
There have been allegations of racism and discrimination at McAuliffe, something Dahl believes is difficult to blindly dismiss.
"It's a shame that the district didn't act upon any of those instances until right now," Dahl said.