DENVER — Outside McAuliffe International School on Friday, there was outrage among many parents after Denver Public Schools fired the principal, Kurt Dennis, this week.
"It's just disbelief," said Jon Folkestad, father of two boys.
"When I found out what happened, at first I was so shocked," said Eve Chen who has a child starting at McAuliffe this fall. "I thought – this can't be happening. Surely, it's not going to go this far."
"I guess our worst fears as far as his tenure as principal have come true," said parent Paul Ballenger.
"I was furious," said parent Kristin Decker. "I mean, we knew it was a possibility."
Dennis was fired after he came forward back in March to criticize DPS over safety concerns at the school, particularly daily pat downs of some students.
The same protocol that led to a shooting at East High in February.
"He was transparent," Decker said. "He said, 'You know, we have kids who are very much a risk here and we're required to pat them down. We don't have the training.'"
"Telling them, 'This is a student that we can't handle,'" Chen said. "'We need a solution.' And he got no solution whatsoever. And he had no choice but to go to the media."
"He took a risk because he knew this was going to upset and ruffle a lot of feathers," Decker said. "And he did it anyway. He had the courage to do it anyway and as a parent, I'm grateful."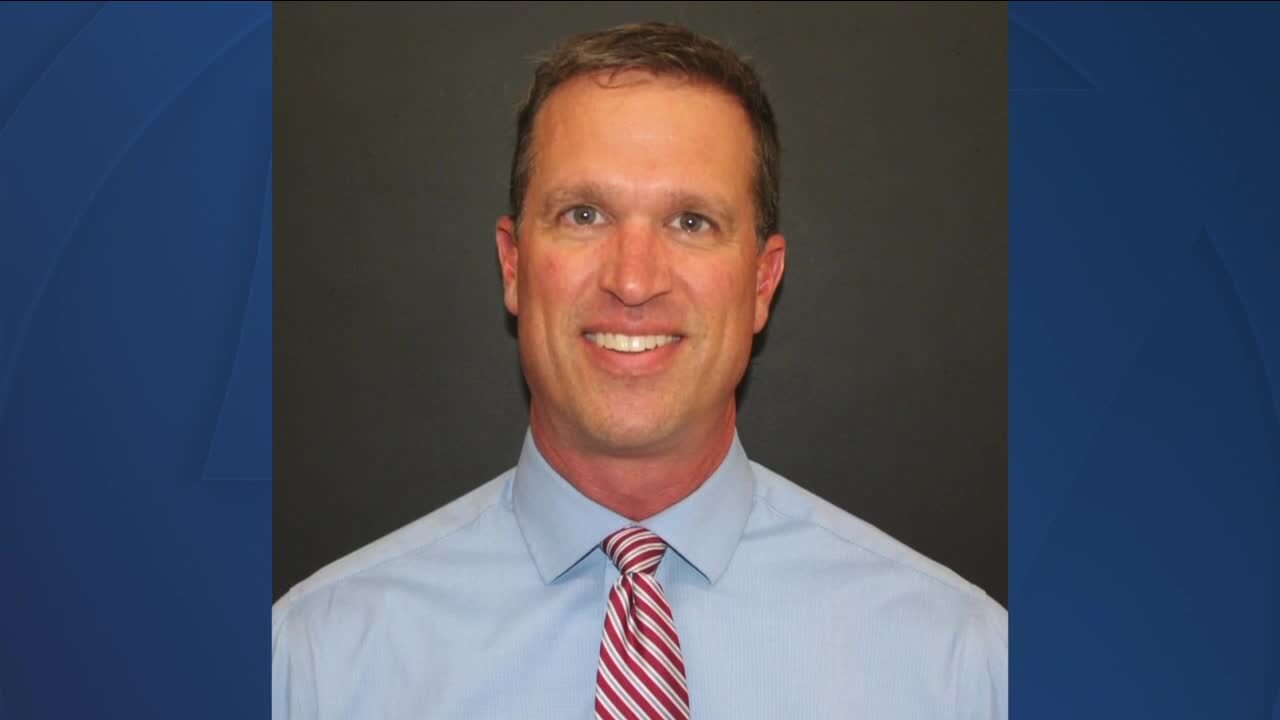 Local News
Former McAuliffe International School principal to file lawsuit against DPS
10:47 AM, Jul 07, 2023
Dennis is credited by many for turning around this once failing school.
"Transformed it into, literally, very quickly – one of the top performing schools in DPS and in the state – it's the largest school in DPS," Ballenger said.
"It outperforms, in most areas, most other middle schools in the state," Decker said.
Dennis is now represented by renowned Denver attorney David Lane who said in a statement, "Mr. Dennis was fired in retaliation for his first amendment protected free speech. he divulged no confidential information to anyone and DPS is using it as a pretext for their blatant retaliation for his having talked to the media about very real safety concerns."
There are some critics of Dennis.
An anonymous e-mail Friday to Denver7 suggests some of Dennis' practices as a principal were dangerous, reckless and racist - although there's no evidence to support those claims.
A change.org petition to reinstate Dennis had 2200 signatures by mid-day on Friday.
Denver
Denver's largest middle school adds parent patrols to enhance security
5:45 PM, Apr 17, 2023
"With Kurt coming out and talking about some of the things that he did, for me, like I said, he risked his career for my daughter," said Ballenger who is now running for school board himself. "I can at least give it a shot and run for school board and try to bring positive change, especially in the realm of safety for DPS students, for sure."
Meantime - parents promise more rallies, more meetings and more demands after Dennis' firing.
"We will protest," Chen said. "This decision is sending a message to all educators, 'Shut up,' basically. There's nothing right about that."
"Kurt is the shining star," Folkestad said. "He's like one of the best in the entire district. So, why do you move out one of the best, running your flagship, biggest middle school in the entire district? It makes absolutely no sense."
Parents share outrage after DPS fires McAuliffe International School principal
Read the district's full statement on Dennis' firing below:
"Denver Public Schools is prohibited from sharing information related to confidential personnel matters. That being said, the district does not take these actions lightly. After review, the district recognized that there were some leadership concerns at McAuliffe International. The termination had little to do with any media interviews, but rather the sharing of confidential student information in violation of state and federal laws. The issues were thoroughly investigated and addressed accordingly. We hope the community understands the limitations imposed on us. With these limitations in mind, the district reserves the right to correct any misinformation related to this matter. We look forward to working with the school community to find a qualified replacement to continue to ensure that the students and educators at McAuliffe International thrive."
---
The Follow Up
What do you want Denver7 to follow up on? Is there a story, topic or issue you want us to revisit? Let us know with the contact form below.