DENVER — A Denver 7th grader is recovering after he was stabbed by a fellow student during class.
The incident happened just before 2 p.m. on Oct. 5 at Marie L. Greenwood Academy in Denver's Montbello neighborhood.
Theodore "Teddy" Temple, 12, was stabbed in the head, neck and shoulder, according to the family. His father said the attack was unprovoked.
"They don't have any classes together. So the student came into [Teddy's] art class from the hallway. He was supposed to be in class," said Teddy's dad, Theodore. "He came from the hallway and ran across the classroom to stab him. And then stabbed him as he tried to get away even more times."
Teddy suffered a fractured skull and received several stitches, his family said. The juvenile suspect was taken into custody during the incident, according to the Denver Police Department.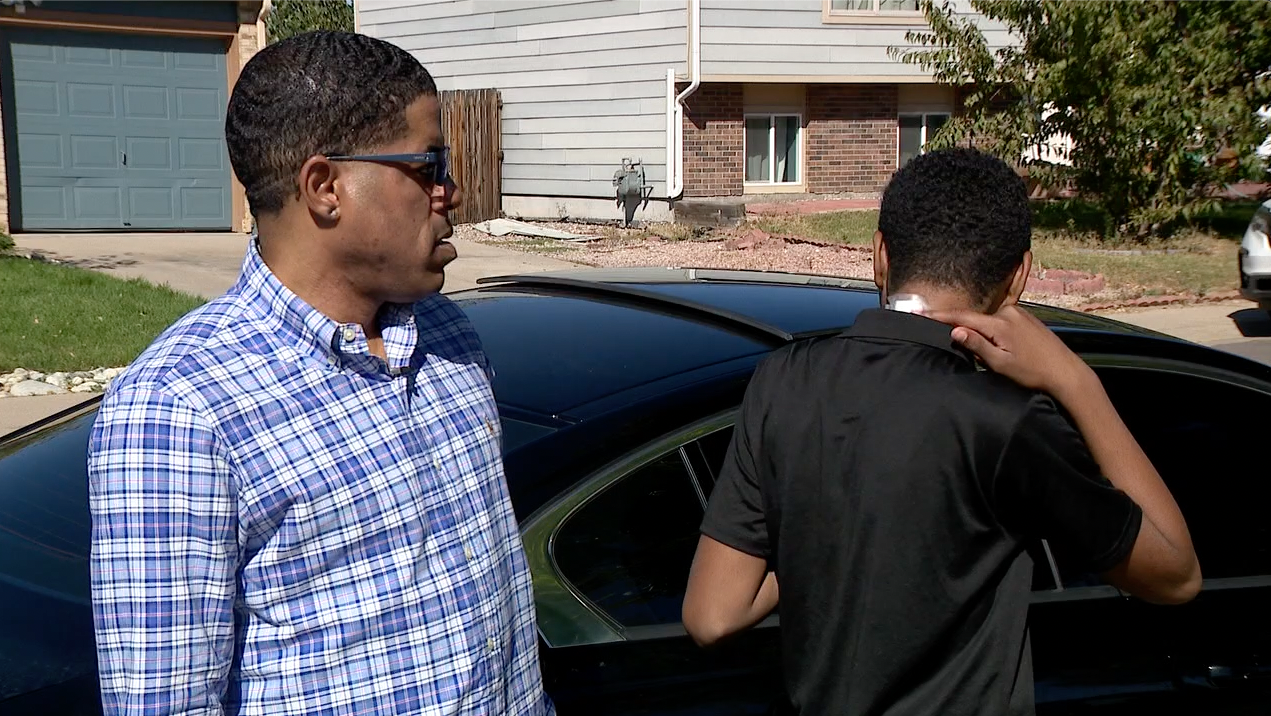 Theodore said his son was being bullied and racial slurs were posted online before the incident. He said he tried to warn Marie L. Greenwood Academy.
"It's extremely frustrating because I believe I've had at least two conversations with administrators here about racial bullying — once this year and once last year," Theodore said. "I don't know if, you know, if me telling them that he's being racially bullied, you know, could have prevented anything."
But Theodore said he is appreciative of the school's quick response.
"I can appreciate how that was handled, yeah," the father said. "Just as far as, like, what led up to it, I don't know if anything could have been prevented or stopped. But they took very quick action to take take care of him."
After Teddy was discharged from the hospital, support poured in from friends and family.
"When he made it home, and his friend started calling. And families came by to support, and they dropped off flowers. And we just had a tremendous amount of support," said Theodore. "So I like to thank the community for supporting us through this time."
Teddy said he was not nervous about returning to school this week.
"I really wanted to see my friends," he told Denver7.
Denver7 reached out to Denver Public Schools for a statement Tuesday. We have not received a response as of publication.
Denver PD said it was unable to provide any other details about the suspect since he is a juvenile.
Teddy's family has launched a GoFundMe online fundraiser to help pay for medical bills. If you would like to donate, click here.
---
The Follow Up
What do you want Denver7 to follow up on? Is there a story, topic or issue you want us to revisit? Let us know with the contact form below.