Tenants are complaining about a billion-dollar landlord that owns tens of thousands of single-family homes for rent across the nation, including more than 2,100 in Colorado.
As part of a national investigation with the Brian Ross Unit at ABC News, Denver7 Investigates spoke with tenants and former tenants of Starwood Waypoint Homes across the Denver metro area who have complaints about their landlord.
The company, which today completed a merger with another mega-landlord called Invitation Homes, says its surveys show a 99.8% customer satisfaction rating.
The company has a call center for maintenance issues, and has maintenance and customer service teams in place in Denver and other cities across the country to help renters when they need it.
But when Denver7 knocked on doors in communities across the Denver metro area, some tenants painted a different picture.
One family waited months during the summer to have their air conditioning fixed.
Another family said they spent a snowy night without power because the landlord did not properly pay their electric bill.
Another family's skylight, broken by hail, sat covered by a tarp for months.
A homeowners' association took the landlords to court and won a settlement, forcing the company to sell most of its properties in the neighborhood.
And a pair of Air Force veterans said their credit took a hit after the company overbilled them, then sent them to collections.
No power in a snow storm
Lynch says his problems with Starwood Waypoint began almost as soon as he moved in with his wife and three kids back in November of 2015.
The company puts water and electricity accounts in their name, bills tenants monthly along with their rent, then pays the utilities.
But in the first month they lived in the home two years ago, Lynch learned his landlords had not paid the bill when he said his electricity was shut off.
"In late November, it was actually snowing that night so it was cold. We had no heat, and we couldn't reach anybody at Waypoint," he said. "I attempted to call the energy company just to get the service turned back on, and they weren't able to work with me because it wasn't in my name. So we went a night without power in snowy conditions."
Lynch said his water was also shut off twice, again because his landlord did not pay the bill. The company didn't offer the family any concessions on their rent for the shut-offs.
"I don't think there were even apologies at that time. It was more like 'Okay well your bill is paid. And you owe us rent, by the way,'" Lynch said.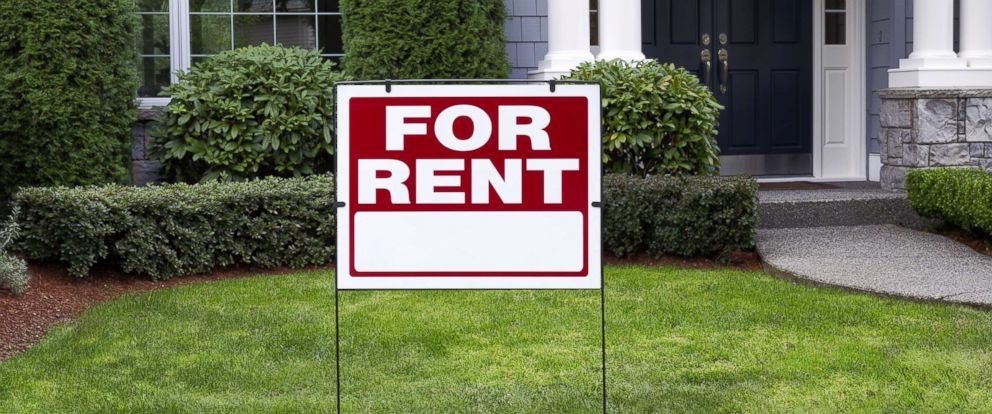 Representatives for Starwood Waypoint confirmed to Denver7 Investigates the company had "challenges" with utility bills in Brighton related to their merger with another company. They could not say what specifically led to the problems at the Lynch home, but said they had difficulty with utility companies mailing bills to property addresses rather than their corporate headquarters in Arizona.
The company has since hired a new contractor to handle their utility payments and says problems like what happened at the Lynch home have been resolved.
MORE | Landlord troubles? Read tips for tenants from Colorado Housing Connects
But those weren't the only problems for Chris and his family.
Lynch's refrigerator broke on August 31 of this year and it wasn't replaced until September 17. In between, Waypoint sent maintenance techs twice to try to fix the problem before replacing it.
The company's maintenance staff attempted similar repairs on a dishwasher with a handle that kept cutting Chris and his wife when they used it. Waypoint's records show the dishwasher was ultimately replaced about nine months after Lynch first complained about it.
The company said Lynch did not always respond to their attempts to schedule repairs, which slowed the process down.
The family renewed their lease once but decided to move rather than renew this month, in part because of the problems they've experienced throughout their time in the home.
"We just want to have a home that is safe and comfortable and a place that the kids like to be in. It's hard when things are constantly breaking," Lynch said. "To not have that peace of mind, makes it really difficult to be happy."
This week, Lynch and his family moved into a home owned by a private landlord who is giving them the option of renting to own.
Air Force veterans sent to collections due to "mistake"
A home located just minutes from Buckley Air Force Base seemed like the perfect choice for Lori Cord, her roommate Amber Howard and Howard's two sons.
Howard is an active duty member of the Air Force, and Cord recently medically retired from the service. They say they are responsible renters who always paid their bills.
"The job I do on a daily basis is pretty intense," Howard said. "I have two boys. I'm going to make sure I do what I have to do for them. I'm not going to do anything where they won't have a place to live or anything like that."
When it came time for the roommates to move out from their Waypoint home, they ran into big problems.
They moved out in September of 2016, even though their lease ended in October. Howard said she understood she'd have to pay a penalty for moving out early, and she was prepared to pay through the end of the lease, but a Waypoint associate told her via email she was only responsible for rent through her move out date and would be refunded for the remainder of September's rent.
But when the roommates received their move-out statement, they were billed for the entire month of September and October. Howard said she tried to clear up the discrepancy between what Waypoint told her and what they billed her.
"I'm steadily calling them, steadily emailing them -- 'Hey where's my new move-out statement?'" Howard said. "Next time I get connected about this move-out statement, it's the email from collections."
"So now our credit is shot," Cord said. "And we have been sent to collections."
After Denver7 Investigates contacted Starwood Waypoint, the company admitted their employee made a mistake when she emailed Howard about her financial responsibilities beyond the move out date. Because of the mistake, the company agreed to waive the remaining balance and revoke collection actions.
Cord and Howard said they're happy Waypoint is now willing to make it right after being contacted by Denver7, but they want the company to change the way they do business going forward.
"Something needs to be done because obviously no one should have to go through this. No one should have to deal with this," Howard said. "I've been out of that place for a year now, a little over a year technically, and I'm still dealing with them."
Castle Rock HOA fights landlord in court – and wins a settlement
In Castle Rock, Megan Belli spent months with a tarp on her roof, covering a skylight broken by hail in a destructive July 2016 storm.
"When it comes to repairs, it takes them forever," Belli told Denver7.
Representatives for the company said an insurance claim held up the repairs until February, and they have since changed their policies to make such repairs immediately and deal with insurance later.
But the neighborhood's HOA – the Founders Village Master Association – had enough with the maintenance problems at Belli's rental and others in the community. They filed a lawsuit claiming nine Waypoint homes in the neighborhood were in "a state of disrepair."
In its suit, the HOA said its Master Declaration forbids a property owner from owning more than two properties in the neighborhood – but Waypoint owned a lot more than that.
The landlords initially responded to the lawsuit saying the community had no right to set an "unconstitutional restriction" on ownership of real property. But weeks later, the company agreed in a settlement to sell all but two of the 18 properties it owns in Founders Village by February of 2019.
Company representatives told Denver7 Investigates they were not aware of the restrictions on the number of homes they could own in Founders Village before the lawsuit.
Knocks on doors illuminate more complaints
Starwood Waypoint owns homes across the Denver metro area – from Denver, to Commerce City, to Brighton, Aurora, and Highlands Ranch.
Denver7 knocked on doors at Waypoint addresses in several communities asking residents what they thought of their landlord. Some said they have had a good experience, but did not want to discuss it on camera. Most shared complaints, mainly involving slow responses to maintenance requests.
Paul Mapa, who lives at a Waypoint Home in Aurora, said a plumbing issue left his basement floor covered in sewage shortly after he moved in back in 2016. He said he called Waypoint to schedule maintenance, but when he learned they would not respond for several days, he hired a plumber and paid him out of pocket.
Mapa said he tried to get Waypoint to refund him for the plumber.
"I had to fight them for it," he said.
Months after the toilet incident, Mapa said he decided to hold back his rent to get his refund. When Waypoint filed court papers to evict him, Mapa filed his own papers showing his out-of-pocket costs for the repairs. The judge ordered Mapa to pay his rent – less the amount Waypoint owed him for the plumber.
Company representatives called Mapa's case a "miscommunication," saying its records show Mapa only reported that his toilet was draining slowly – not that it was overflowing. The company said it would have ordered an emergency repair if they knew sewage was spilling on the floor of their property.
Denver7 also knocked on Rachel Oliver's door in Castle Rock. She said her house had repeated maintenance issues and Waypoint was mostly responsive when she complained about them, with one big exception -- Her air conditioner was broken from April into July.
"It was hot. It was miserable, and we were really, really uncomfortable. And the tough thing was every time we called, they said, 'We will call you back by tomorrow afternoon.' And we never once got a callback," Oliver said. "Then I started calling the guy every single day, every single day."
Company representatives told Denver7 they attempted several repairs, starting the day after Oliver first reported the broken air conditioner, but the problem proved to be difficult to diagnose. Complicating matters, they said a special-order part was needed to fix the ultimate problem. But because of the inconvenience, the company said it would refund Oliver's security deposit as she and her family plan to move out this month.
While visiting Oliver's home, Denver7 also saw damage to the ceiling in the basement caused by a leak coming from the kitchen. Waypoint representatives said the problems were repaired later in the same day Denver7 visited Oliver's home.
The company said in every complaint uncovered by Denver7 Investigates, its representatives were responsive to customer complaints, but added that every instance had extenuating circumstances, and they apologized to those inconvenienced. They argued strongly against the perception that their representatives are difficult to reach. And they said they've recently surveyed close to 40,000 residents and nearly all of those customers said they are satisfied with Waypoint's service.
In response to investigations by Denver7 and other ABC affiliates across the country, Starwood Waypoint's chief operating officer Charles Young said:
"When you look across the vast majority of our 35,000 homes, the vast majority are satisfied with their experience, our high-quality homes and our professionalism. One disappointed resident is one too many, and we're committed to working with all of them -- But here's the deal: These are homes. Things go wrong. Inevitably, things go wrong in homes. And we know that. And that's why we have our on-the-ground teams to resolve those issues when they happen."
The company's COO also addressed its nationwide "D+" rating with the Better Business Bureau, which the BBB attributes to a pattern of complaints like those heard in Colorado.
"I'm not happy with that. We're going to do better," Young said. "Anytime we hear from a resident, whether it's through a rating, through the BBB, or directly through our surveys, we are responding to that situation, and we want to work it out with our residents. That is our commitment."
Despite some customer complaints, Starwood Waypoint is growing in a big way. Today it completed a merger with Invitation Homes. The new combined company – which is now called Invitation Homes – owns about 80,000 homes across the country. And despite the complaints heard in Colorado and nationwide, the company said its expansion is a good thing for renters.
"I was in a lot of these communities as we were buying these homes. They were dilapidated. There were squatters. There weren't people living in these homes. Neighbors would come over to us and thank us because we were helping their property values. We were bringing the neighborhoods back. So we are a part of the neighborhood and actually investing in these communities. And that's our mission. We are here to provide quality housing for our residents, and we take that responsibility very seriously," Young said.