The Poudre Fire Authority is working on a wildfire in Lory State Park.
"Our dispatch center is overwhelmed with calls. Please don't call 911," officials said in a statement released Friday evening.
Lory State Park is west of Fort Collins and north of Horsetooth Reservoir.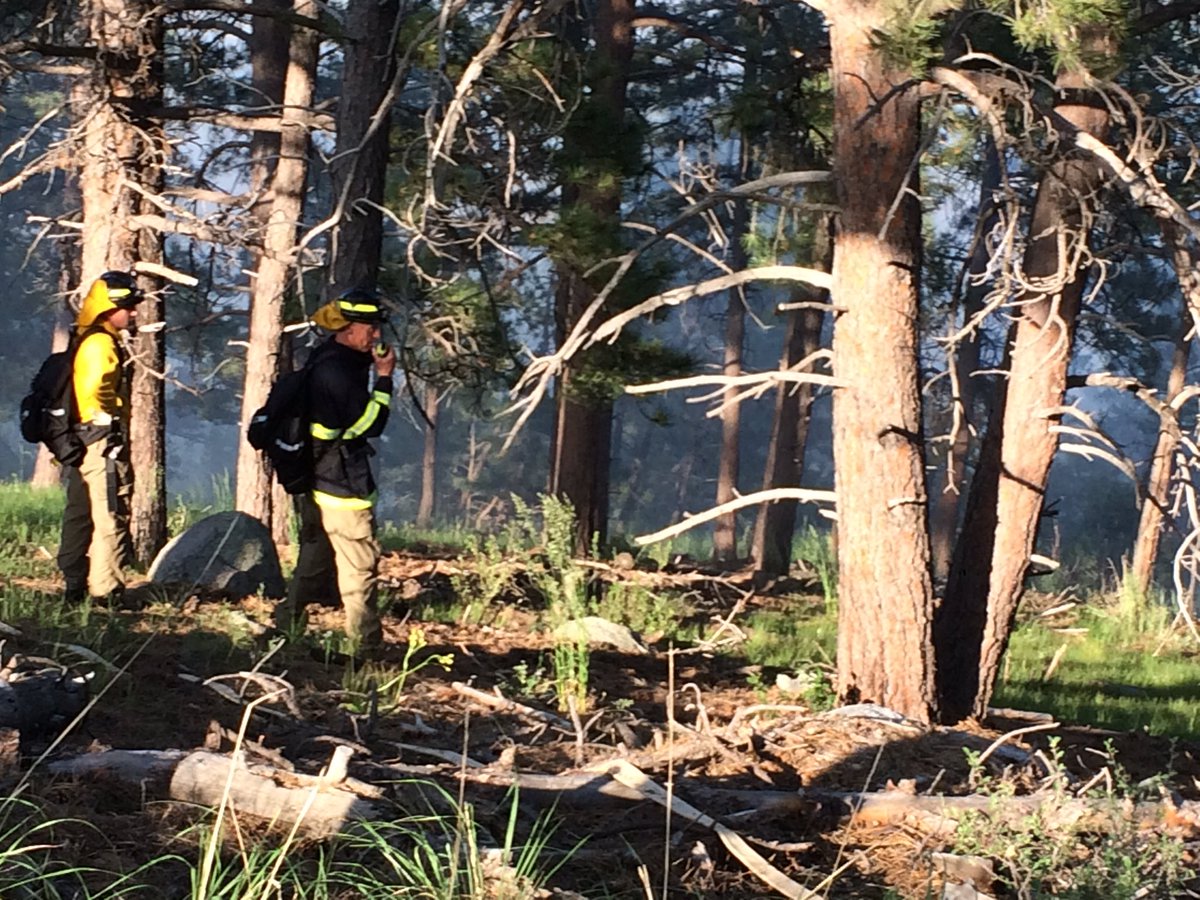 (PHOTO: Poudre Fire Authority)
Flames and heavy smoke were visible when AIRTRACKER7 flew overhead at 5:15 p.m.
From Incident Command: As of 7:15 pm, #arthursrockfire 1.5 to 2 acres. 10% contained.

— Poudre Fire (@poudrefire) June 18, 2016
The fire was moving upslope to the west on state land, officials tweeted at 7:30 p.m.
Crews are fighting the fire at its edge, digging line and using hose lays, officials tweeted.
They're also fighting the fire from above.
"There is a Type 2 helicopter on scene, from the Division of Fire Prevention and Control," officials said on Twitter.
The cause of the fire is still being investigated.
Poudre Fire Authority crews are also assisting Loveland Fire Rescue Authority with a fire in the Bobcat Ridge Natural Area, officials stated.
The Coloradoan reported that both fires were believed to be sparked by lightning.