A motorcycle crash on northbound Interstate 25 at County Line Road caused big delays during the Monday morning commute.
I see the motorcycle but not the rider. I hope he/she was taken to the hospital already. pic.twitter.com/WcGZ90DLCj

— Jayson Luber (@Denver7Traffic) January 28, 2016
There is no word on the condition of the motorcyclist yet.
Police directed an RTD bus that was stuck in the backups to go around the wreck, the Colorado Department of Transportation said. The bus got high centered on the dirt median.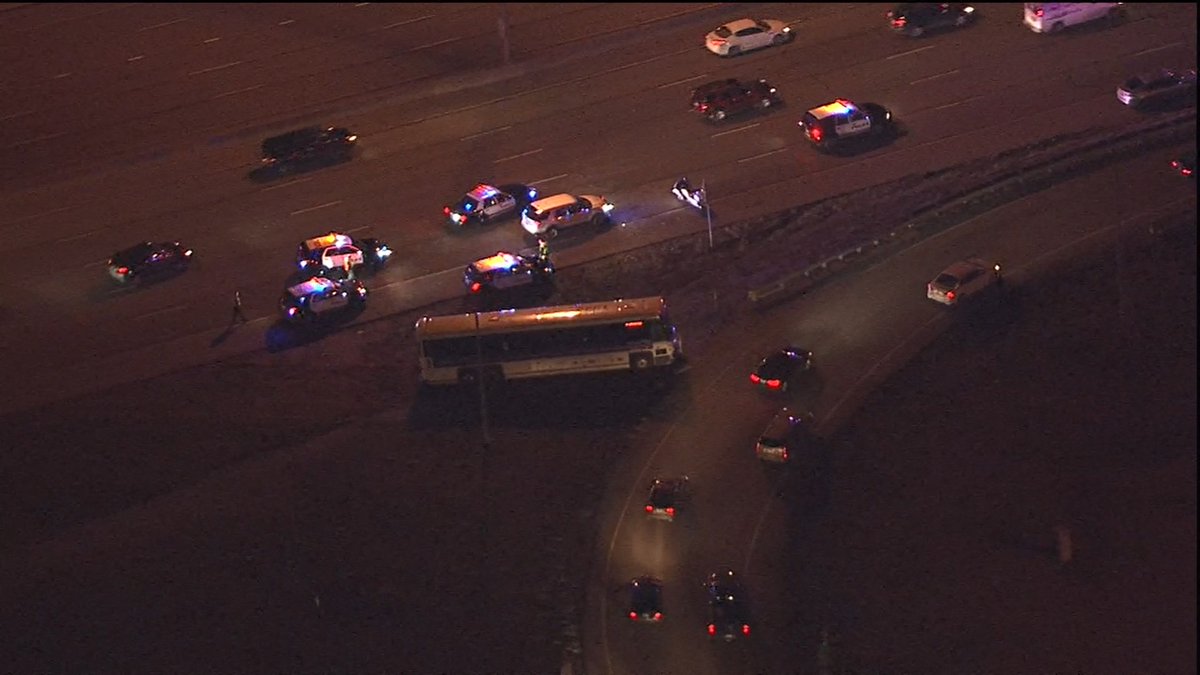 "I was on the bus. Police were diverting traffic and expected the bus to off-road it. Bus got high centered and stuck. The bus had nothing to do with the wreck," Chris Wiley Kirkland told Denver7.
Passengers were moved to another bus and a tow truck was called to move the stuck bus.
The crash caused traffic to back up on I-25 and E470/C470.
"Crashes investigated during rush hour are typically rear-end in nature and if on a multi lane roadway they occur in the left lane," the Colorado State Patrol in Castle Rock said.