Denver Police are searching for two people after a smash-and-grab at a marijuana dispensary crashed their getaway car early Friday morning.
Police responded to a burglary at a marijuana dispensary called The Shelter shortly after 4 a.m. Monday, officers at the scene told Denver7.
The dispensary is located at 4095 Jackson Street, which is just southwest of Interstate 70 and Colorado Boulevard.
The suspects tried to get on I-70 and that's when they crashed.
#DPD working a Burg: 4000 Blk of Jackson. Related pursuit crashed at I-70 & Colo; EB ramp is closed. Officers are looking for 2 suspects.

— Denver Police Dept. (@DenverPolice) June 3, 2016
The crash shut down the ramp to I-70 until just after 5 a.m.
One suspect was taken into custody at that point but two others got away, according to Denver7 Reporter Jason Gruenauer.
Police were concerned that at least one of the suspects hopped the fence to the Safeway Distribution Center, Gruenauer reported from the scene.
At 7 a.m., police said on Twitter that they are searching around East 40th Avenue and Albion Street and asked people in that area to please stay indoors.
Officers could be seen searching around garage units at the Park Hill 4000 apartment complex.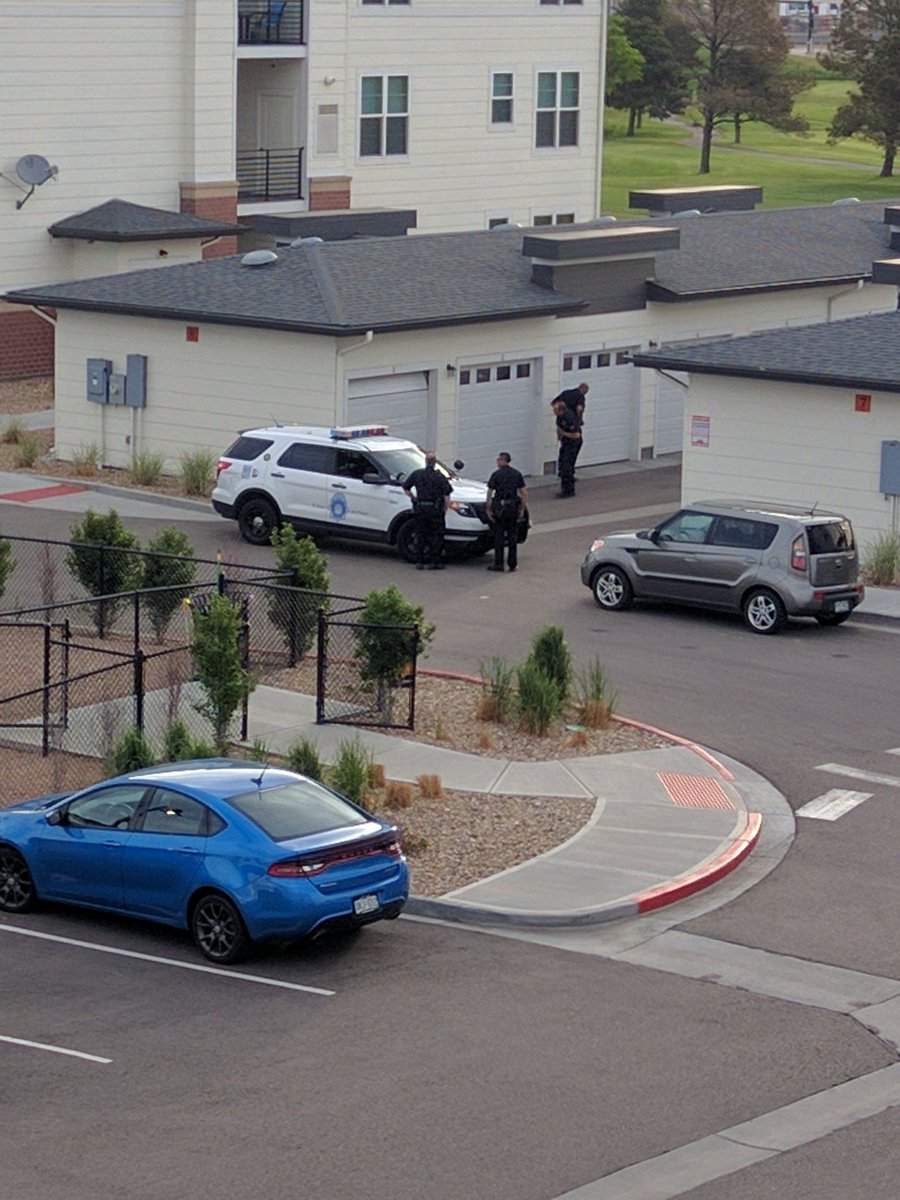 (PHOTO: Viewer "Josh")