One of the most popular places to set up a campsite in Rocky Mountain National Park (RMNP) will stay closed from this May until next summer for a major construction project.
The Moraine Park Campground will remain open for first come, first served camping until this May, when it will close until summer 2024.
The campground, which is typically open year round with 244 campsites, hosts more than 30,000 people each year, according to the National Park Service (NPS). The area, once carved out by glaciers, now offers beautiful views of the Rocky Mountains.
"It's a benefit to be a park that's been around for 107 years, as we're celebrating this year," said Kyle Patterson, public affairs officer with RMNP. "But that also means that our wonderful infrastructure is aging, and we need to repair it and Moraine Park Campground is one of those places."
The water and utility infrastructure in the campground has not been updated since it first opened in the 1960s.
The upcoming project will rehabilitate aging water, wastewater, and electrical distribution systems in the campground, plus will improve drainage and move campsites that frequently flood, according to the NPS.
About 15 of the campsites will have improved accessibility.
Major closure coming to Rocky Mountain National Park's most popular campground
People who come to the campground in the summer of 2024 will also notice better connections to electric power lines, as crews will relocate these lines to avoid damage from snow, falling branches and fire. In addition, electrical hook-ups will be added to about 60 RV campsites.
The ranger station and dump stations will also see upgrades.
Visitors may see construction crews working not only in the Moraine Park Campground, but also the northeast section of Moraine Park near the discovery center, part of Bear Lake Road west of the center, and along Moraine Park Campground Road and Fern Lake Road.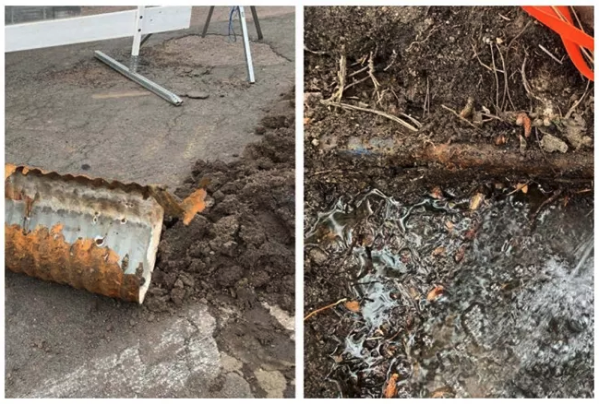 These improvements are funded by the Great American Outdoors Act. The act's National Parks and Public Lands Legacy Restoration Fund, which is supported by revenue from energy development, provides up to $1.9 billion each year for five years to enhance national parks and other public lands, according to NPS. RMNP is using these funds to bolster Moraine Park Campground's utilities, systems and overall user experience.
Patterson said she recognizes that Moraine Park Campground is the most popular campground in the park. As a result, she has noticed an increase in people reserving other campsites in the park.
For the summer season, all sites are reservation-only. To make a reservation — up to six months in advance — or check out availability, visit Recreation.gov.
Click here to learn more about this project.
---
The Follow Up
What do you want Denver7 to follow up on? Is there a story, topic or issue you want us to revisit? Let us know with the contact form below.