COMMERCE CITY, Colo. — Highway 2 in Commerce City reopened in both directions along the northwestern edge of the Rocky Mountain Arsenal National Refuge after being closed due to an ongoing investigation after a police shooting.
The Thornton Police Department said around 1 p.m., officers responded to a reported armed robbery at the Wells Fargo bank located at 12040 on Colorado Boulevard. Police learned that a man and woman had allegedly displayed guns while walking into the bank.
An officer neared the bank and saw a driver speeding away from the building. Other officers started to pursue the suspect vehicle, which Thornton police later learned was stolen.
The driver drove through the intersection at 88th Avenue and Highway 2, swerved into opposite lanes and crashed into another car, police said.
The male suspect got out of the vehicle and "shots were fired," Thornton police. Both suspects were injured, though there were no other details on if they were shot or if they opened fire at officers.
After the shooting, the male suspect fled on foot and tried to carjack a nearby car, police said.
Police took both suspects into custody. They were transported to a hospital for their injuries.
Thornton police said the driver in the car that the suspects crashed into had a minor injury.
Officers found two firearms at the scene.
A white pickup truck and mid-size black SUV at the scene were damaged and within the police tape.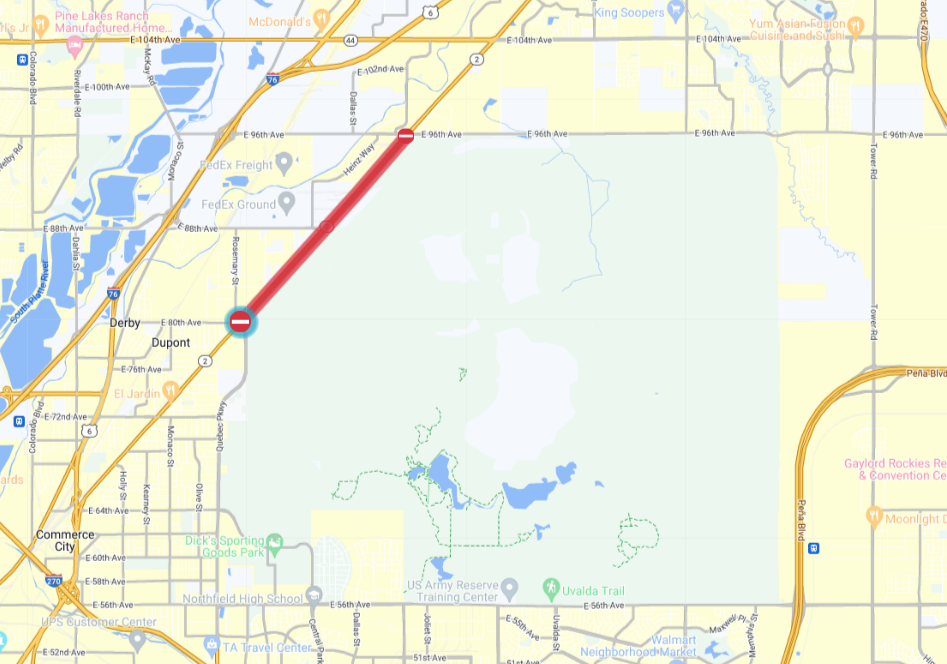 Authorities closed the highway to all drivers between Quebec Parkway and E. 96th Avenue, the Commerce City Police Department said. It reopened around 7 p.m.
The Adams County Critical Incident Team is investigating this shooting.
Denver 7+ Colorado News Latest Headlines | December 27, 11am