Hail hit northeast Denver, Aurora and parts of eastern Colorado Thursday afternoon.
A Tornado Watch is in effect for most of eastern Colorado until 7 p.m.
"Tornadoes can develop quickly from severe thunderstorms. If you spot a tornado, go at once into the basement or small central room in a sturdy structure," the National Weather Service warned.
Pea-sized hail coming down hard in northeast Denver #cowx @DenverChannel pic.twitter.com/GhLh4qtcRm

— Jennifer Kovaleski (@JennKovaleski) May 26, 2016
Denver7 Reporter Jennifer Kovaleski captured photos of hail covering the ground in the Watkins area at about 2:30 p.m.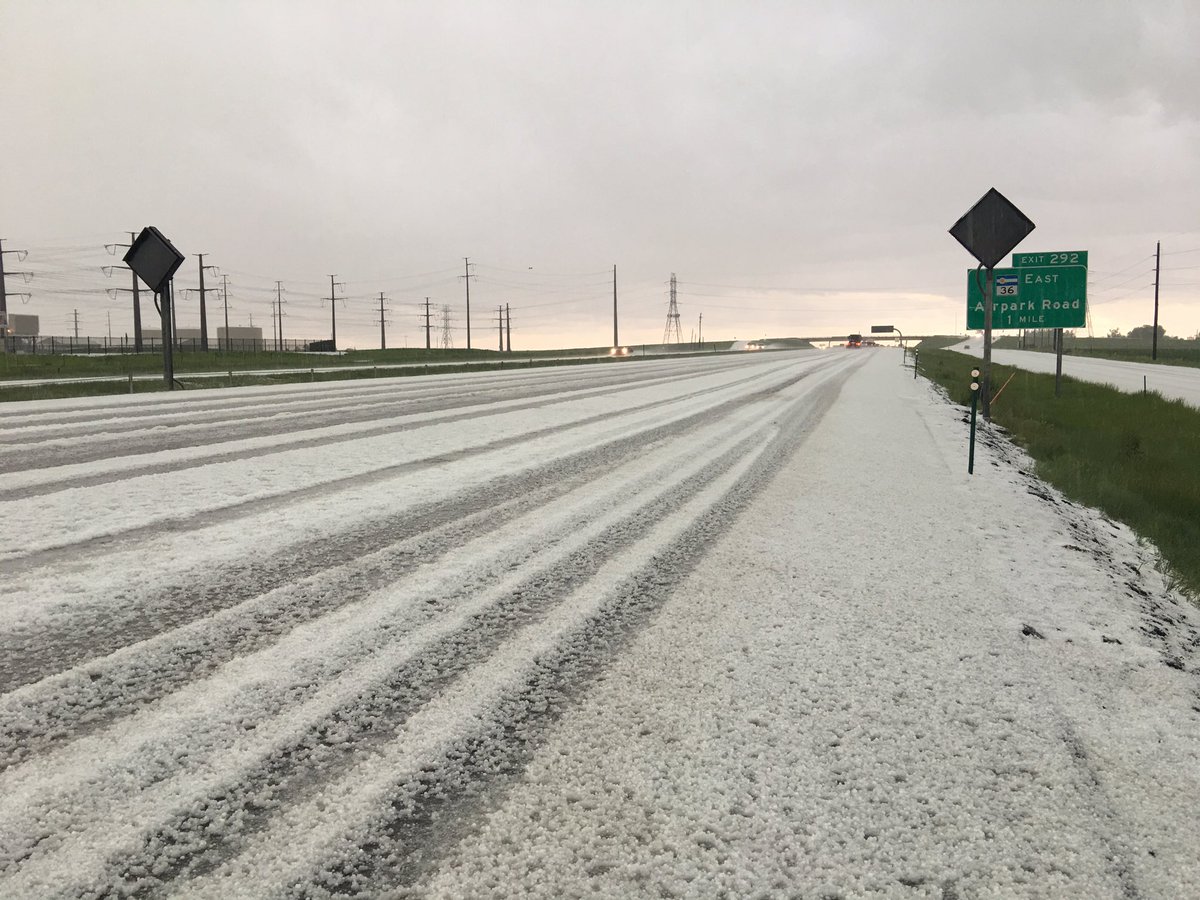 A Severe Thunderstorm Warning is in effect for several areas, including parts of El Paso, Otero, Pueblo and Crowley counties.
The National Weather Service website states:
"A thunderstorm is considered severe if it produces hail at least 1 inch in diameter or has wind gusts of at least 58 miles per hour. Every thunderstorm produces lightning, which kills more people some years than tornadoes or hurricanes. Heavy rain from thunderstorms can cause flash flooding. High winds can damage homes and blow down trees and utility poles, causing widespread power outages. Every year people are killed or seriously injured because they didn't hear or ignored severe thunderstorms warnings."
The Colorado State Patrol reported hail and heavy rain through Castle Rock on Interstate 25 a little before 2 p.m.
"Slower speeds and extra following distance advised," the CSP tweeted.
The CSP also reported that vehicles were hydroplaning and people were stopping under bridges.
Track the storm with our interactive radar: thedenverchannel.com/weather/interactive-radar