SUPERIOR, Colo. — Family members of 91-year-old Edna Nadine Turnbull said for as long as they can remember, she was the light of any room.
"She's just like the cutest little old lady. She's super short and just sweet and as soon as you walk into the door, she's just there to greet you," said Savanah Garcia Martinez, great granddaughter of Turnbull.

But since Turnbull went missing Thursday shortly after the Marshall Fire broke out, Martinez and Joseph Henry Turnbull, her grandson, said they've felt the pain of not being able to see her.
"Now that she's missing, it's hard to tell what to expect. I mean, we're hoping for the best, for sure," said Joseph Henry Turnbull.
Martinez said her great grandmother was last seen trying to exit through a side door of her home. While a neighbor came to help another one of Turnbull's granddaughters escape, the family isn't sure if firefighters came back for Turnbull.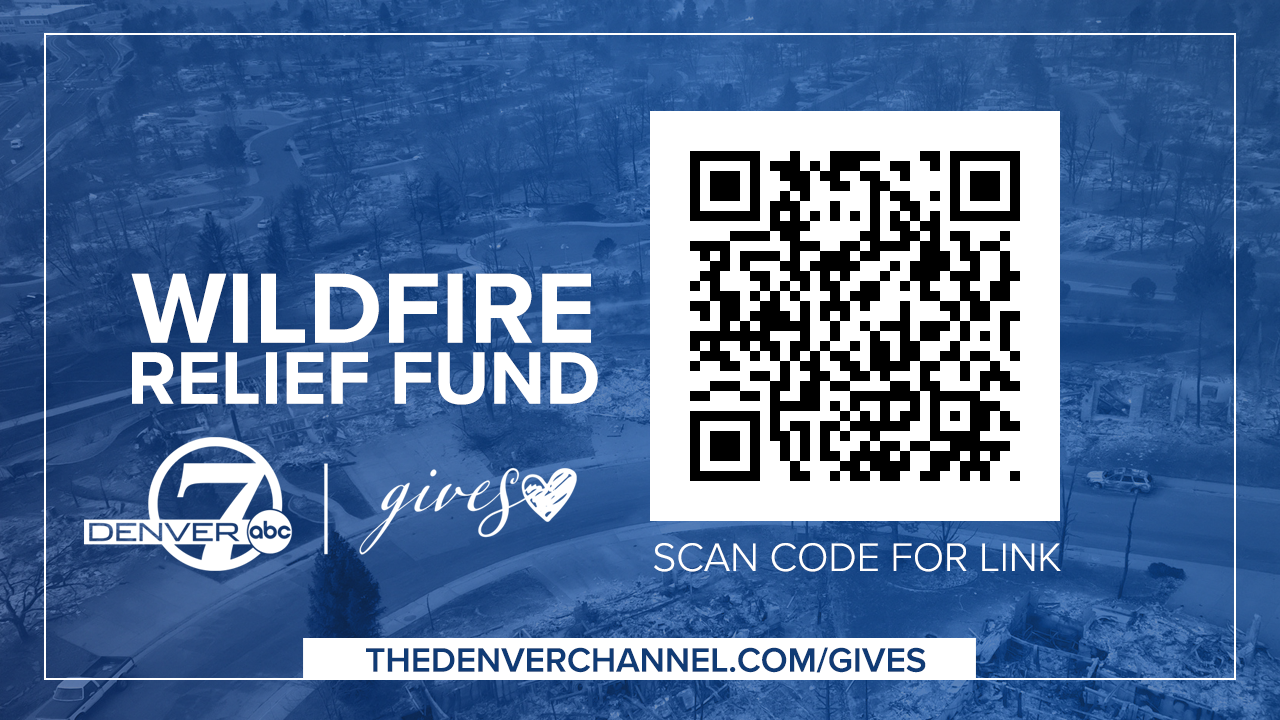 Local News
Help your Boulder County Neighbors | Donate to Denver7 Gives Wildfire Fund
2:53 AM, Dec 31, 2021
"As they were leaving another fire truck looked like it was pulling up, maybe to give some aid or assistance in trying to get her out. Maybe she's somewhere else, and that's what we're waiting to find out," said Joseph Henry Turnbull.
According to Scotty Roberts, his property was already on fire before reaching the home of Edna Nadine Turnbull.
Roberts's wife noticed the fire was approaching Turnbull's home and called 911. Both Turnbull and her granddaughter, Layla Cornell, were in the home.
Roberts said he ran to Turnbull's home to help. When he kicked down the door, flames immediately took over. Cornell was able to escape the flames but wasn't allowed to return for Turnbull at the request of a fire marshal.
Roberts found Turnbull and attempted to find a way out of the home as flames were approaching on all sides and exits. He says as they made their way to the side door on the north side of the house, he opened the door and flames blew him out, and was separated from Turnbull.
He also was unable to return inside of the home because of the fire.
On Jan. 19, the Boulder County Sheriff's Office said small bone fragments were found in the remnants of the property and that testing was underway to see if they were that of Turnbull.
"We're trying to get her home as soon as we can because we all love and miss her and we don't want to start off this year like this," said Joseph Henry Turnbull.
To help the family begin to rebuild after the destruction of Turnbull's home, a GoFundMe has been created.
Editor's Note: More information was added to this story on Jan. 19 about what transpired during the fire and regarding the discovery of bone fragments.