A crippled, one-eyed Chihuahua from Colorado has been named the "American Hero Dog" for 2015.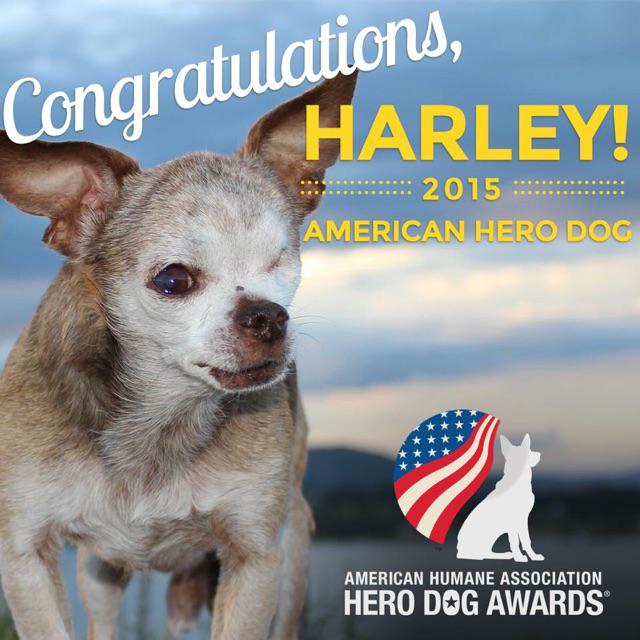 Rudi Taylor rescued Harley four years ago from a puppy mill. In that time, Harley has become a spokesdog, raising awareness about the dark side of dog breeding and the estimated 10,000 puppy mills currently operating in the United States.
Taylor said the 6-pound pooch has raised nearly a half million dollars for the National Milldog Rescue and has even gone on trips to rescue dogs like him.
"Harley truly is a hero to thousands and thousands of people and dogs," Taylor said.
In just three years since its creation, his Facebook page has more than 68,000 likes and his story has inspired hundreds of letters of support from fans across the country.
On September 19, Taylor and Harley traveled to Los Angeles to compete against eight other dogs for the Hero Dog Award which recognizes "ordinary dogs doing extraordinary things."
The winning dog was picked through a combination of online voting and a panel of judges.
After the contest, Harley's owner posted a photo of the victorious puppy flying back to Denver.
"FIRST CLASS! I'm headed home!"