A body was found in a burned out vehicle in Jefferson County Sunday and investigators are calling the death suspicious.
Officials found the vehicle a little before noon at 9500 Cougar Road in the Deer Creek area, according to the Jefferson County Sheriff's Office.
The car was engulfed in flames when crews arrived.
It's going to take a while to identify the person, investigators told 7NEWS.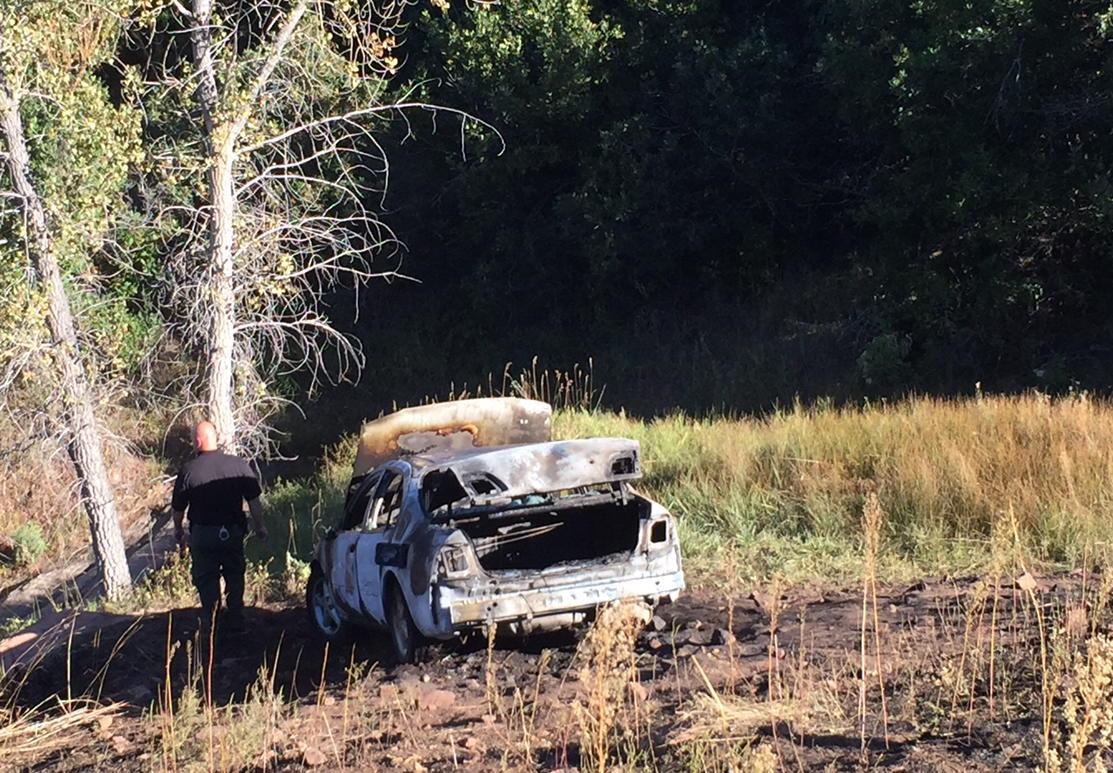 (Photo via Jefferson County Sheriff's Office)
Right now they are working to identifying the car and who it belonged to.
Get breaking news on your phone, download the free 7NEWS app for iPhone/iPads, Android and Kindle. And follow us on Facebook, Twitterand Instagram.