A GoFundMe site has been set up to help Ashley Doolittle's family.
Doolittle was found dead in the back of her ex-boyfriend's truck last week in Mesa County after her parents reported her missing.
Tanner Flores, 18, admitted he shot Doolittle twice, then took her body across the state, according to the arrest affidavit obtained by Denver7 Investigates.
Doolittle had recently ended a relationship with Flores that had lasted more than a year, the affidavit said.
MORE | Affidavit: Tanner Flores admitted shooting ex-girlfriend Ashley Doolittle
A funeral for Doolittle is planned for Friday, the Loveland Reporter-Herald stated.
Doolittle was the 2016 Boulder County Fair and Rodeo's Lady-In-Waiting and was active with the Boulder Valley Riders 4-H Club.
MORE | Boulder County Fair and Rodeo Royalty Committee posts statement about Ashley Doolittle
Rhonda Johnson, one of the project leaders of Doolittle's 4-H Club, the Boulder Valley Riders, set up a GoFundMe account to help pay for the funeral and other expenses, according to the Reporter-Herald.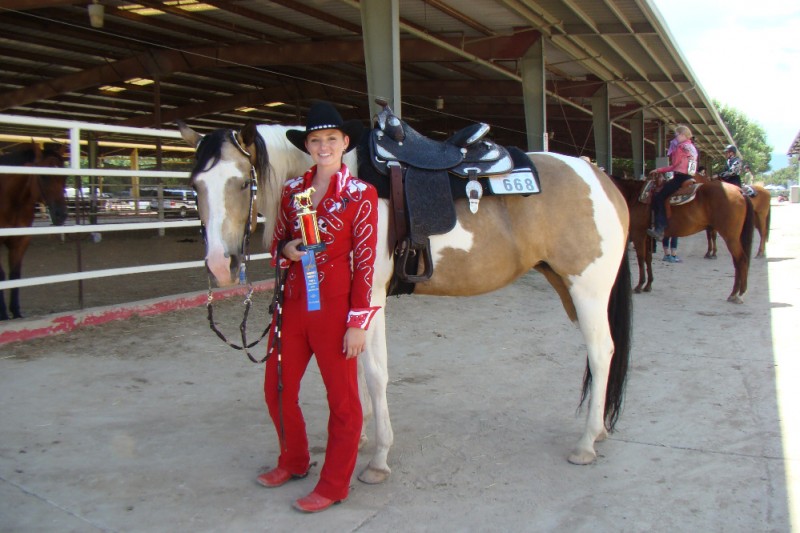 The GoFundMe page states:
"Ashley Doolittle was an incredible person - friend to all, talented and smart, a wonderful horsewoman, and an extraordinary young lady. She was taken from us far too soon.

"This fund will help Ashley's mother, Ann Marie Doolittle, with the many expenses incurred with this tragedy. Ann Marie will be the sole beneficiary.

"On behalf of the Boulder County 4-H community, and Ashley's many friends in 4-H and FFA, we thank you for contributing in Ashley's memory."
The site had raised $14,500 as of Wednesday night.
Click here to make a donation.