The journey to Denver was long and dangerous, but worthwhile.
Richel, a single mother, arrived in Denver this week with her three children ahead of Title 42's expiration Thursday. They are among the hundreds of other migrants who traveled to the Mile High City within the last several days.
"From Venezuela, I traveled to Colombia. From Colombia, I had to go through to Necoclí to enter the Darién Gap," Richel said in Spanish.
The Darién Gap is a remote jungle that connects Colombia and Panama, and is one of the most dangerous paths to the southern U.S. border. It is filled with venomous snakes, rushing rivers and criminal groups that have kidnapped, killed and sexually assaulted migrants.
So far, an estimated 100,000 migrants have passed through the area.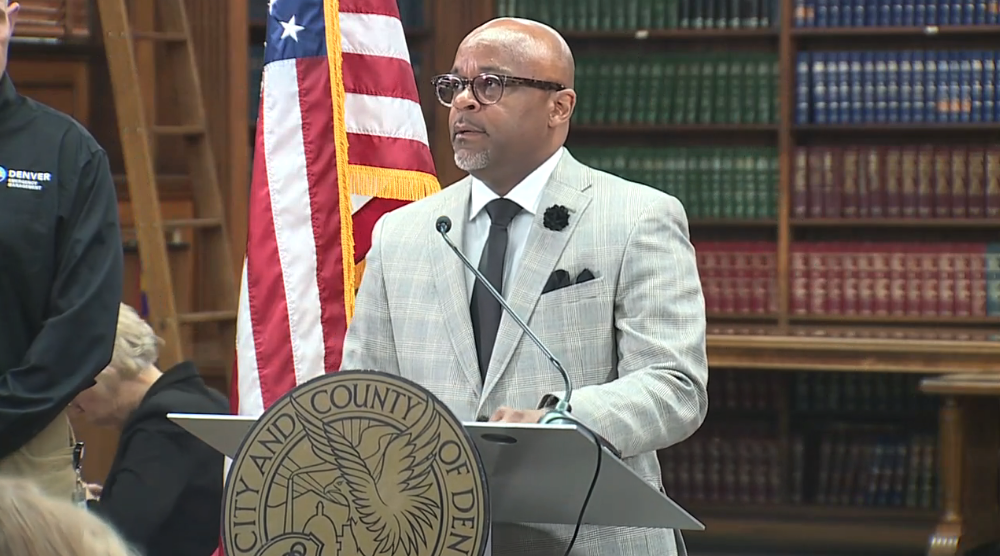 Local News
Hancock warns of service cuts if feds don't step up response to migrant crisis
6:00 PM, May 11, 2023
"It took me and my children 5 days to cross the Daríen. I ended up in Panama, then Costa Rica, Nicaragua, Honduras, Guatemala, Mexico," Richel said. "In Mexico, I boarded four trains with my children, but my youngest daughter ... suffered complications with a molar abscess. There in Mexico, I turned myself in to immigration authorities in Ciudad Juárez. My journey took more than two months to be able to arrive to Ciudad Juárez, Chihuahua," Richel said.
After Richel's daughter underwent emergency surgery, the family spent nearly two weeks in El Paso, Texas, where they stayed in a shelter for about 12 days.
Richel says she met a Christian woman at a church who helped her family purchase bus tickets to Denver.
"My hope is, first, find a job and work and give my children a better future since I didn't have that possibility in Venezuela," said the single mother. "I went through all those risks of the journey to get here, the danger, to be able to give them a better life and a better future."
Denver
Colo. nonprofits work to make sure migrants have access to necessary resources
7:24 PM, May 11, 2023
Denver7 asked Richel what her message is to Americans who may be upset with the influx of migrants expected to come to the country.
"I would tell them that we're not all bad people," she said. "There's people here that are coming to find a job and a better way of life, and their intentions are not to destroy their country or harm them. Don't put us all in one box. Judge us individually and not as a whole because we're not all the same."
From Denver, Richel and her family will be heading to New York.
Individuals interested in helping migrants arriving to Denver can donate to the City of Denver's Newcomers Fund.
---
The Follow Up
What do you want Denver7 to follow up on? Is there a story, topic or issue you want us to revisit? Let us know with the contact form below.