Hi y'all! Thanks for checking out this week's Rose Report--a blog where I break down the crazy things a group of women do in hopes of winning the heart of Denver's Ben Higgins. A little about myself: I'm a 28-year-old producer, an avid Bachelor/Bachelorette fan (Chris Harrison is my spirit animal) and admittedly, I don't like red roses.
28 women and a chicken. That's how we started the 'Women Tell All' episode of "The Bachelor" Monday night.
Tiara, the chicken enthusiast, brought one of her chickens on the show. A chicken named Sheila, who tried to steal the show a few times.
When the chicken flies the coop...literally! ? #WomenTellAll #TheBachelor pic.twitter.com/qmn1wrhlGW

— The Bachelor (@BachelorABC) March 8, 2016
The women bring up Leah lying to Ben about Lauren B., and she doesn't really have a good excuse for why she did what she did. She does say that Lauren made a comment about girls being "losers" for getting upset about not getting a date with Ben, but who cares? That's no reason to tell Ben that Lauren B. isn't the girl he thinks she is. Whatever Leah. You dug your own grave, sista.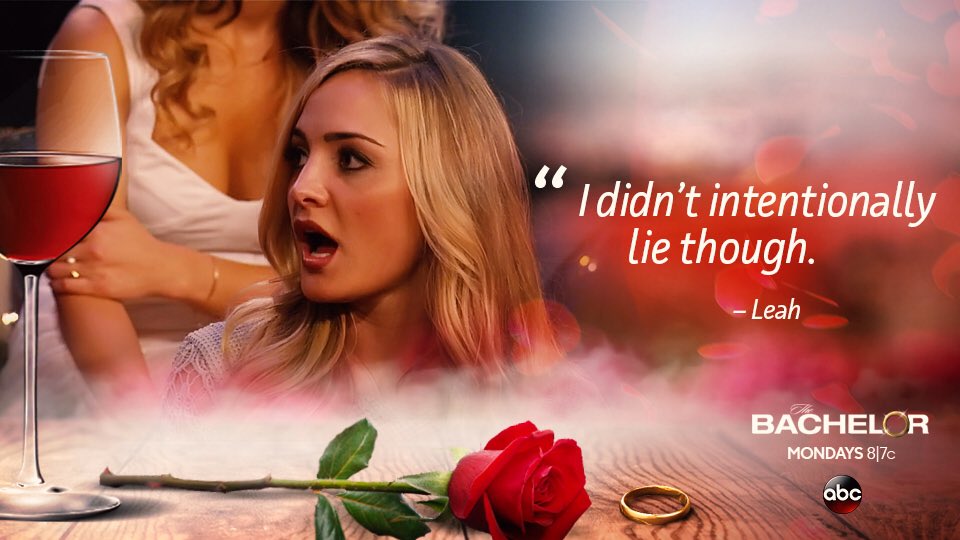 Moving along. Jami calls Jubilee out for apparently saying she was the only "fully black girl" on the show. This offended Jami and Amber (who then begin to chime in) and they get in an intense discussion about race. Jubilee says she doesn't remember saying that, but then Sushanna chimes in and admits that she also heard it. This conversation goes on for way too long and finally Leah chimes in and says, "GET OVER IT!"
Get over it? ? #WomenTellAll #TheBachelor pic.twitter.com/3YhR98kJB1

— The Bachelor (@BachelorABC) March 8, 2016
Jubilee ends up apologizing to the women, and says she's sorry for saying inappropriate things. Then she gets called to the hot seat – it's time for her to face Chris Harrison. Jubilee is already emotional and Chris tells her that Ben tried to fight for her. He then points out that she can't help how complicated she is – and he assumes that's something she fights. Jubilee says she loves who she is, but that this type of situation brought her insecurities out.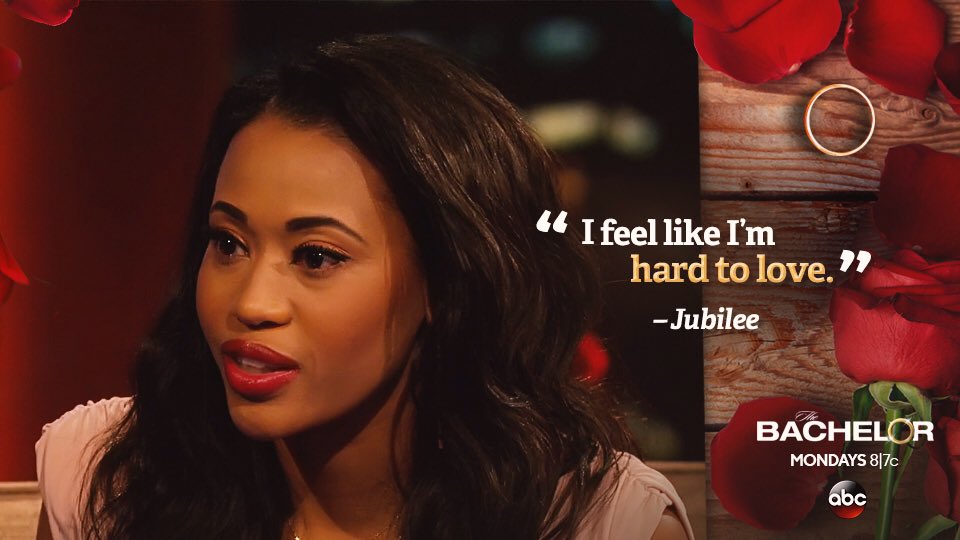 Jubilee goes on to talk about how she overthought everything when she was on the show – and that she's always been an over-thinker. After watching the episodes, she said she will no longer overthink to the point where she is self-destructive. As for how she's doing now? Jubilee says she just made sergeant! Thank you for your service, Jubilee!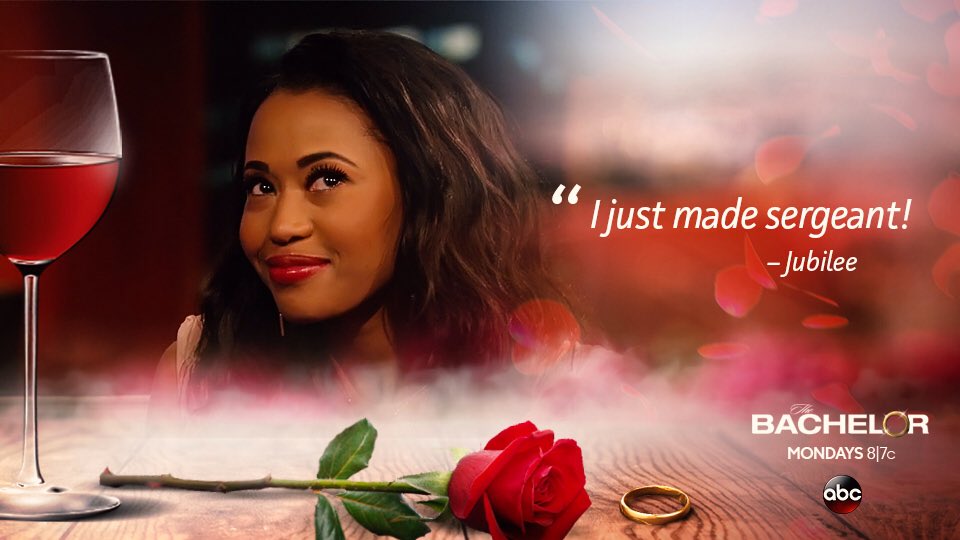 It's time for Lace's turn in the hot seat and I am so excited because I have missed her so much. We get the flashbacks of her craziness on the show which is super fun to see, but it's also awesome to see how she was brave enough to remove herself from the situation.
Back to the hot seat – Lace tells Chris Harrison she is proud of herself for leaving. Then Chris brings up her tattoo, and even though it was totally set up and totally obvious it was set up, a man interrupts and comes down from the stands. He has a tattoo of Lace's face. It looked more to me like it was done with a ballpoint pen, but what do I know?! Of course, they had to stop and take a selfie. Again, super set up, and super dumb.
"I want a selfie with both your faces!" ? #TheBachelor pic.twitter.com/PtGy8QdkkA

— The Bachelor (@BachelorABC) March 8, 2016
Chris then asks Lace if she would consider coming on "Bachelor in Paradise" and she totally agrees. I was kind of hoping she wouldn't, so she could continue learning to "love herself" – for real – but to each their own. I know I'll be watching for her drama.
The Harrison High-Five! #WomenTellAll #TheBachelor pic.twitter.com/g9dEJ5PGSM

— The Bachelor (@BachelorABC) March 8, 2016
It's finally time for Olivia to take the hot seat, and as usual, we get a look at all the flashbacks and how nasty she was. Chris asks her how hard it is to watch the flashbacks, and she says she remembers watching the first episode and crying.
We'll let this GIF speak for itself. #WomenTellAll #TheBachelor pic.twitter.com/6S3dFB2gEA

— The Bachelor (@BachelorABC) March 8, 2016
Olivia says she owns up to everything she's done wrong, including what she said to Amanda about "Teen Mom." She then tells Amanda she said a lot of mean things too, but I totally find this hard to believe. Amanda asks her if she thought it was rude to say that a man should run away from someone with kids. Olivia says something about not being able to recall making that comment, but it's too late.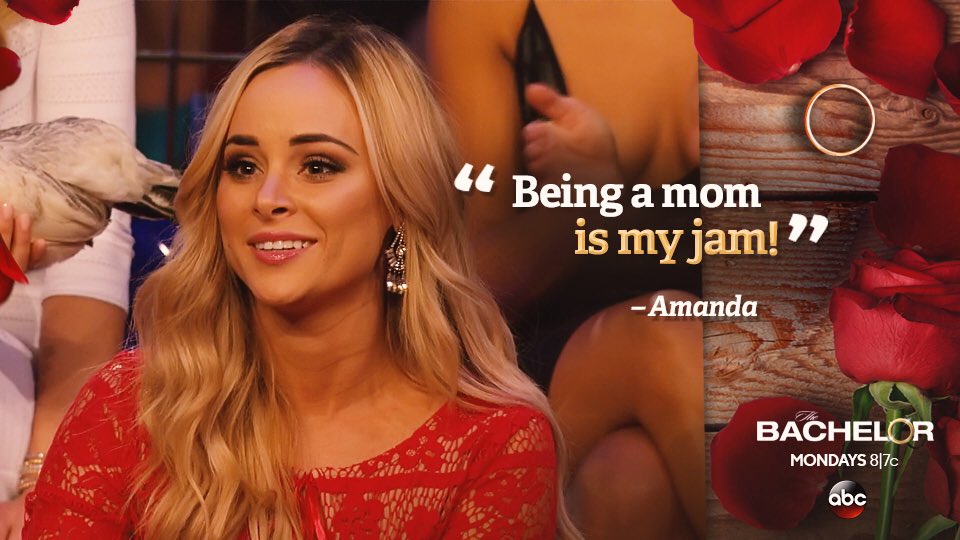 Then the twins get into a heated debate with Olivia – and that results in Olivia finally apologizing. Chris asks Olivia if she feels like she was ganged up on, and she says she thought she was minding her own business and not actively trying to sabotage anyone's relationship. The twins start attacking again and Olivia then says although she's a public figure, she's still an introvert. She says she was bullied as a child and that might have something to do with how she acted.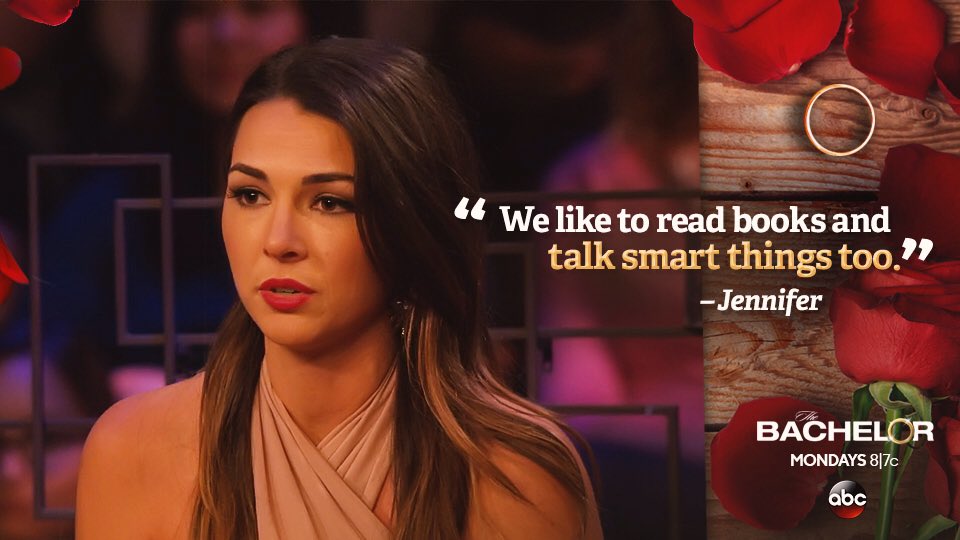 Olivia then goes on to talk about how it hurt for people to make fun of her breath or her body. Not only that, but she said social media has been a really hard place ever since the show, because people are so mean. She says she gave her social media accounts to her sister to control because it's been so rough. Okay wait. You're a news anchor and you gave your social media account to someone else? How does that work? Don't you need that for your job? (Sorry, that's just the journalist in me coming out).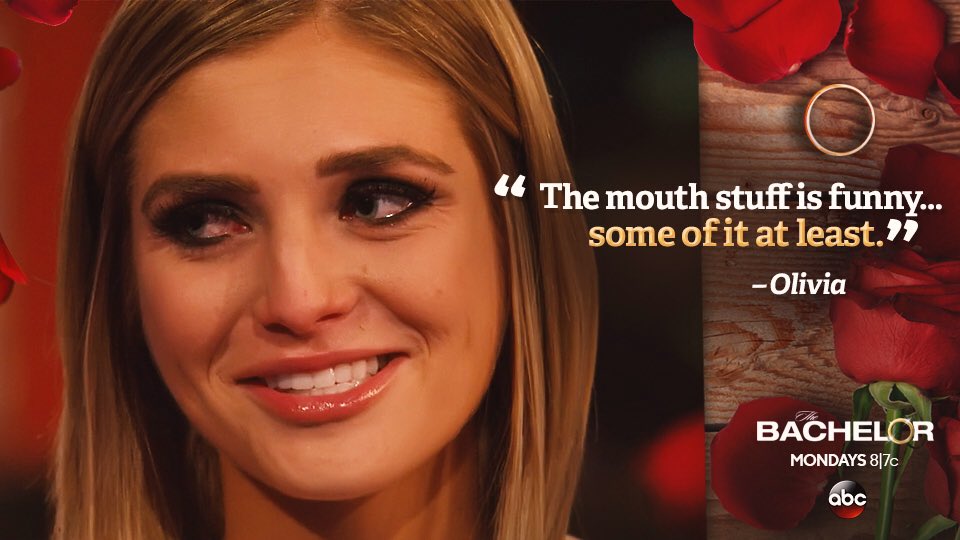 In the end, Olivia ends up apologizing, and says she's especially sorry to all of the moms she might have offended with the comments she made about Amanda. Amanda says thank you, and seems to sincerely accept her apology.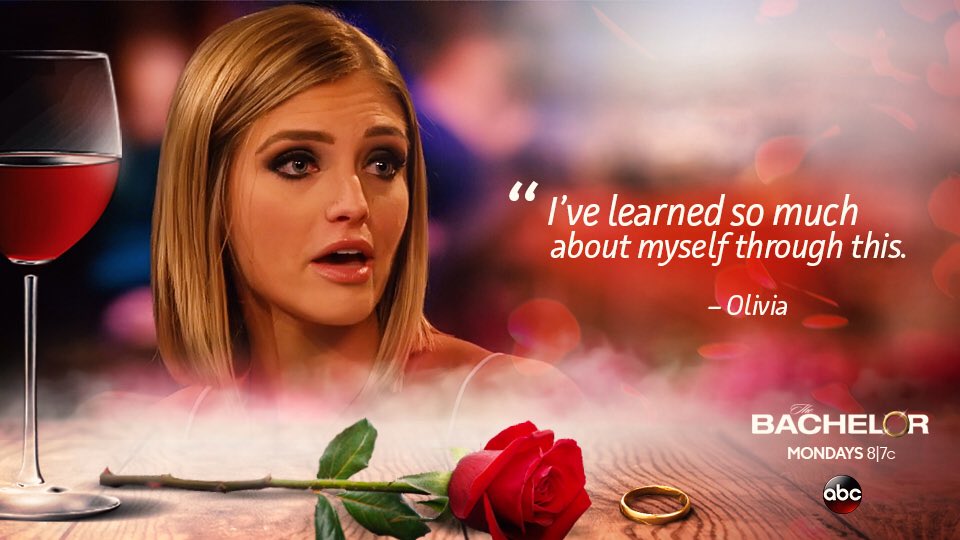 It's time for Caila's turn in the hot seat, and I'm going into this thinking she's the new Bachelorette. POSSIBLE SPOILER: Caila was caught by the paparazzi in her hometown with cameras following her. Some people say she was filming her introduction for the next season of "The Bachelorette." We'll see!
Caila tells Chris it's hard for her to watch the episodes back. She says she still loves him, in a way, and that she just didn't picture it ending this way.
This part is kind of boring, which makes me worried about the next season of "The Bachelorette"... if she is in fact the next leading lady. I mean, think about it, this season was boring because Ben is too nice! Do we think Caila will be any better? No! If anything, she'll be even more boring than Ben. I'm legit a little concerned. But again, Caila being the next Bachelorette has not yet been confirmed, as far as I know.
Caila says it's overwhelming thinking about Ben and says she misses talking to him and hearing how he's doing.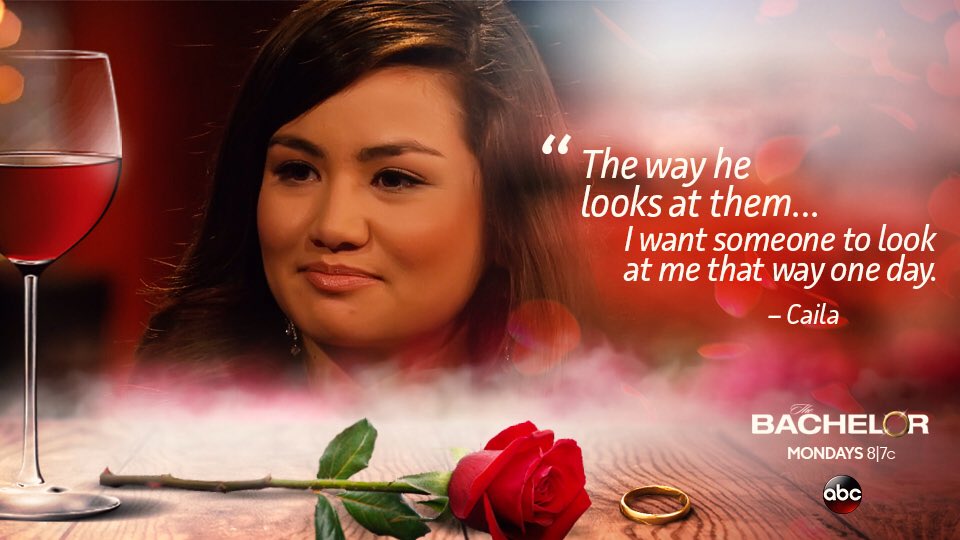 Now it's Ben's turn – and hopefully this is when it's going to get good. Ben tells Chris he is nervous.

Olivia talks with Ben and that part is pretty boring so we'll get to Amanda.
First, Ben asks how her kids are and she tells him they're good. Amanda then praises Ben for showing so much emotion when she sent him home. She says she thinks he will be a really good dad someday.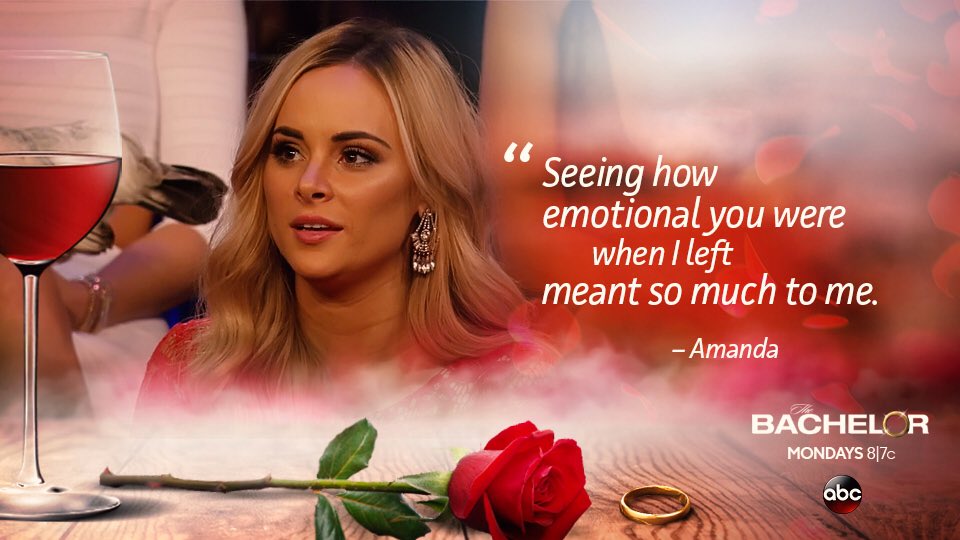 Chris then asks Ben about his last two relationships, and who he's engaged to, and he says that he's never been more in love. He then says he would marry her right now if he could – and of course Chris jokes if he can hold him to that.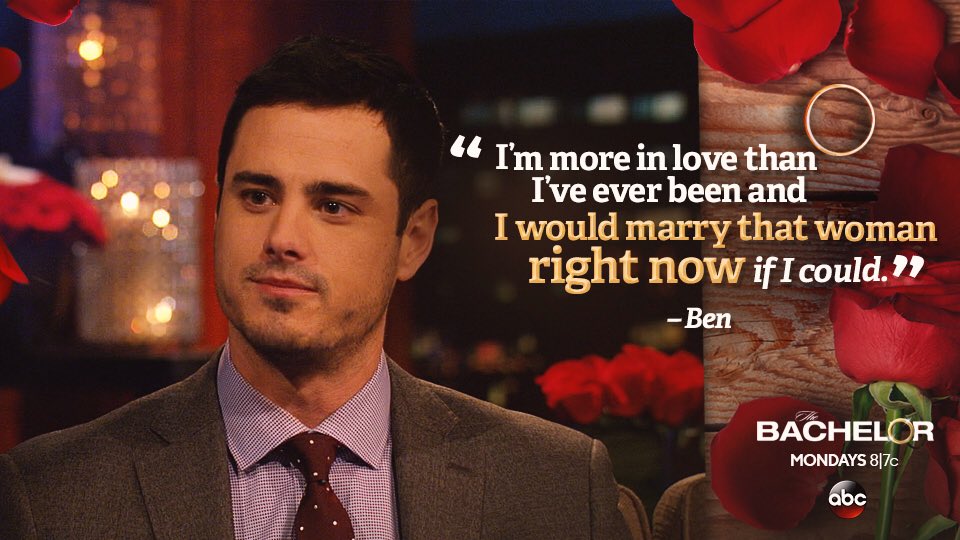 But now let's get to the most important part of the night – when Chris asked Ben which twin was which. Ben totally nailed it. Phew. That would've have been super awkward. Plus, I love the twins and think that would've hurt their feelings… so good work, Ben.
We then get to the bloopers which were silly but not as funny as some years past. I was hoping to be laughing a little harder, but it was still cute.
The night ends with a promo and next week is going to be intense. Ben is seen crying to his parents, telling them he loves both of them. Then we hear Ben tell JoJo that he loves her, but he loves Lauren too. This better be good!
So, who do you think Ben is going to end up with? Lauren B. or JoJo? Tweet me at @kellyschuberth and let me know! Then be sure to tune in to #Denver7 next Monday at 7:00 p.m. for the finale. Have a great week!
In Chris Harrison we trust,
Kelly