A fire gutted a bed and breakfast in an historic home in Morrison early Thursday morning. Now investigators say it was sparked by unattended candles.
West Metro Fire Rescue battled flames at the Horton House Bed and Breakfast at 105 Canon St. According to the website, it is "an elegantly restored 1870s home in historic Morrison."
There were people staying at the bed and breakfast overnight, Dan Pfannenstiel, Division Chief of West Metro Fire Rescue said. Everyone got out safely and no one was hurt.
Six fire engines, two tower trucks and a couple of paramedics responded to the scen.
Multiple renovations and layers of roofing made it more difficult for crews to extinguish the flames, according to Pfannenstiel. The roof partially collapsed.
House built in the 1860's. Renovations over the years made it challenging to fight fire. pic.twitter.com/eblQs6IXHT

— WestMetroFire (@WestMetroFire) October 1, 2015
The fire started in the basement and spread through the main wing and attic, WMFR confirmed. There is extensive damage inside the home.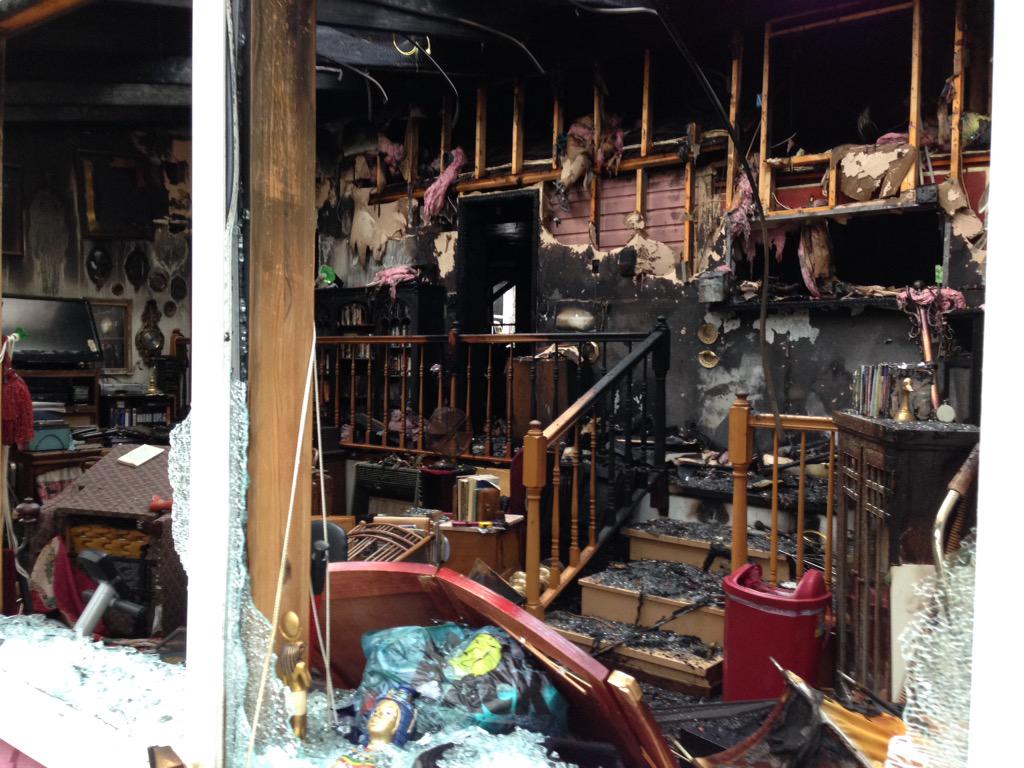 See more photos of the damage here.
The owners told 7NEWS Reporter Amanda Zitzman they do not have insurance and have already set up a GoFundMe page.
Owner Lila Hortons daughter is here. She tells me her childhood home is a total loss. @DenverChannel pic.twitter.com/Ki1FQ9PDpM

— Amanda Zitzman (@AmandaZitzman) October 1, 2015
Get breaking news on your phone, download the free 7NEWS app for iPhone/iPads, Android and Kindle. And follow us on Facebook, Twitter and Instagram.